Brand new surprise EP
---
---
As you may know, I've been working since last year on an Acoustic EP.  My drummer had recently moved to LA, so I found myself sans percussion.  My focus turned both to finding a replacement and also to my quieter, more acoustic material.
So I began a solo EP of songs that didn't need the full band treatment.
And then I started a project at work that kept me real busy for about seven months.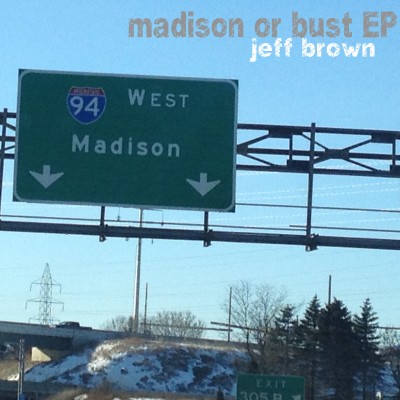 So now I'm just about done with the tracking process of my upcoming Acoustic EP, but in the meantime, I'm releasing a surprise EP recorded earlier this month in Madison over two and a half days of subzero temperatures.  It's called Madison or Bust, and I'm releasing it on my birthday today!
You can get it from my bandcamp site for only $5 (or more if you feel so inclined).  I'm happy with how it turned out, and I hope you enjoy it while my next EP is entering the finishing stages.
---
---