Summertime in Chicagoland…
---
---
It's going to be a busy one.  Once I returned from Europe, I was concerned that it was going to be a slow summer.
Clearly I was wrong.
I'm beginning the month of June with a special event: the premiere of a musical that my dear friends wrote the book for, and asked me to write the accompanying music.  It's called Tenure Track, and it's earned a spot in the Premiere Premieres Festival in Chicago beginning on Thursday, June 2nd.
Check out the poster below for the rest of my performances throughout the upper Midwest for the month of June.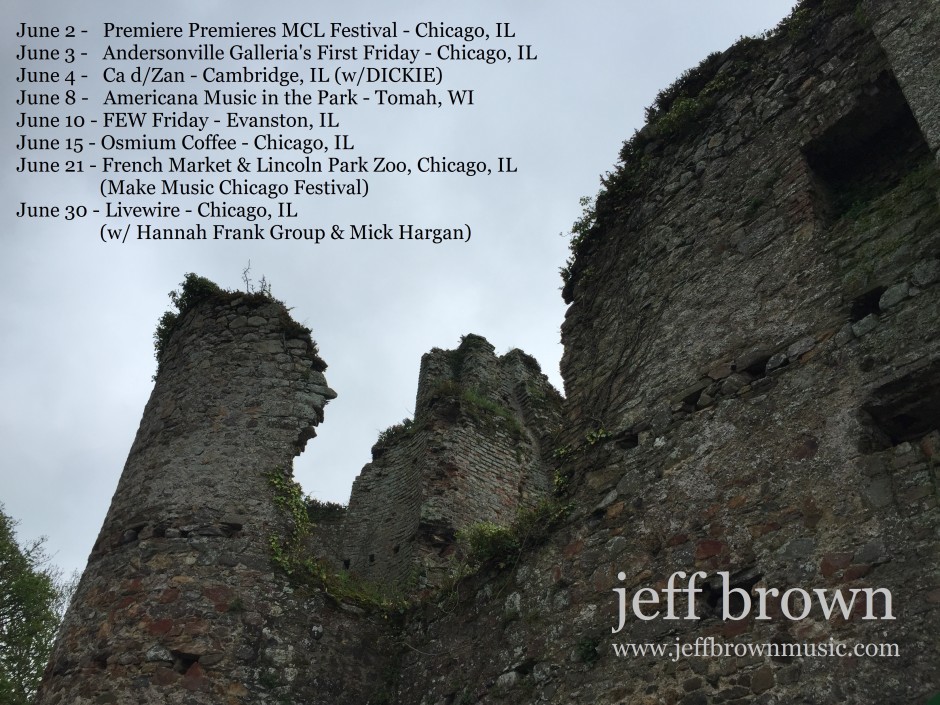 ---
---