Where are my Dragons!?
---
---
With a name like The Throne Room, there was no way I was going to pass up the opportunity to tie in GOT.
We're thrilled to not only be helping to open Lakeview/Lincoln Park's newest music venue, but to be doing so with our friends in Jackpot Donnie.  Doors are at 7:30 this Saturday the 31st.  We play first at 8:30 sharp.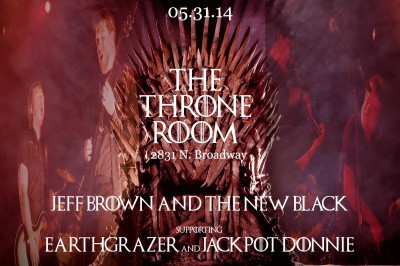 Although, seriously. Where are my dragons?
---
---